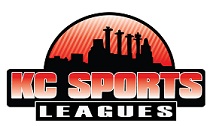 Kansas City Mens Basketball Rules



UNSPORTSMANLIKE CONDUCT:
Players, coaches, parents, and spectators will be expected to abide by KC Sports Leagues rules and conduct requirements. Any conduct, before, during or after league activities that is ruled to be inappropriate including but not limited to: use of foul language, physical or verbal abuse, threats of harm, poor sportsmanship, inappropriate attire, etc. will result in a disciplinary action to be determined by KC Sports Leagues staff. Anyone fighting will be suspended for one (1) year or more. All Technical fouls will result in a player sitting our for 2 minutes. A second technical foul will result in a one (1) game suspension.
TEAMS:
Teams must have one (1) person as the captain / coach who will be responsible for their team. Team must consist of a minimum of five (5), there is no maximum. Rosters must be submitted before teams can participate, and all players must have a membership account on kcsportsleagues.com. Players may only participate on one (1) team. Players must be eighteen (18) years old to participate.
CAPTAIN / COACH:
It will be responsibility of the captain / coach's to contact their team with all information concerning league information. KC Sports Leagues will only contact the team captain / coach with information concerning game cancelation, rescheduling, standings, playoff information, player suspensions, updated rules, etc.
GUESTS:
Guests are allowed and encouraged, but seating is minimal.
SCHEDULE:
Please show up to all games at least 15 minutes in advance. Once schedules are made they will be posted on www.kcsportsleagues.com(they may be revised at KC Sports Leagues discretion). The website will also show updated standings each week of play.
LINE-UPS:
The official scorekeeper will have the game line-up sheets.
CANCELLATION POLICY:
If you feel that the weather may cause a game to be cancelled call us at 913-909-9236.


FORFEITS:
Each team will be allowed 5 minutes past game time at which point a forfeit will be declared. If games are running late the officials will determine the starting time of the next game. All teams must have at least five (5) players to start a game. Any team not completely registered (all paperwork/fees submitted) will receive a forfeit per game until requirements are fulfilled. Any participation by an un-registered player will result in a forfeit per game. It will also be assumed they participated in all previous games for that session. If any team forfeits two (2) games during the season they will automatically be removed from the league. All remaining games will be automatic byes for the opposing team.
UNIFORMS:
Players must wear matching colored shirts with identifying numbers. No duplicate numbers allowed on a team. Shorts color does not matter. Reversible jerseys are allowed and must be numbered on both sides.
JUMP BALLS:
Will be used to start regular and over-time play. In all ensuing jump ball situations, possession will alternate.
GAME LENGTH: Games will consist of two (2), twenty (20) minute halves with a running clock for the first half. The last minute of the second half turns into a pro clock. During playoffs, the final two (2) minutes will be pro clock.
CLOCK:
No shot clock. The clock will run except during time-outs, injuries, or mandatory substitutions.
TIME-OUTS:
Teams will have two (2), thirty (30) second time-outs per half.
OVERTIME:
First overtime will be two (2) minutes; clock will stop on all dead balls and fouls. Second overtime will be sudden death. No timeouts will be awarded in overtime, even if the team has them left over from the first half.
SUBSTITUTIONS:
Substitutions can be made on any dead ball. All substitutions must check in at the table and wait until the referee signals to enter the game.
FOULS:
Any player, who commits five (5) fouls during the game, will be ineligible for the remainder of that game. Players charged with a technical foul will be removed from the game.
TECHNICAL'S:
A technical foul will give the opposing team two (2) free throws and will also be awarded possession of the ball. Any player who receives a technical foul will result in the player having to sit on the bench for a minimum of two (2) minutes. If a player commits two technical fouls during a single game they will be suspended for their next scheduled game. If a player commits multiple technical fouls in a season will be asked not to return to KC Sports Leagues. All (any) spectator fouls will count towards the team as a technical foul. If the conduct does not stop then it shall be the referee's and/or staffs decision to eject the spectator.
BONUS SHOTS:
1-and-1 free throw on the seventh (7) team foul. Automatic two (2) free throws on the tenth (10) team foul per half.
PLAYOFFS:
Every team is scheduled five (5) games for the regular session. After the session there will be a single elimination playoff. Playoffs are separated on an (A) Championship and (B) KCNIT Championship based on seeding.
SCORING:
KC Sports Leagues will provide an official scorekeeper. The three (3) point arc shall dictate award of a three point basket. Everything inside the three point arc will be considered a two (2) point basket (except free throws).
QUESTIONS OR COMMENTS:
Discussions about officiating or officials with staff during or immediately following game will not be tolerated. If you have a legitimate complaint pleases email us at kcsportsleagues@gmx.com.
KC SPORTS LEAGUES HAS THE RIGHT TO SUSPEND ANY PLAYER FROM THE LEAGUE THAT IS ACTING INAPPROPRIATELY OR IN VIOLATION TO ANY RULES. VERBAL AND PHYSICAL THREATS WILL NOT BE TOLERATED. ZERO TOLERANCE/ INAPROPRIATE BEHAVIOR WILL NOT BE TOLERATED